Funding body and programme Interreg IPA CBC Italy – Albania – Montenegro Programme 2014/2020 – 1 st call for standard projects
Financial support received by the European Union under the Instrument for Pre-Accession Assistance (IPA II): EUR 946.097,80
Duration 24 months (from 03.04.2018 until 02.04.2020)
Partnership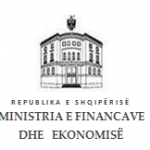 Ministria e Financave dhe Ekonomise / Ministry of Finance and Economy (Lead Partner)– Albania

Molise verso il 2000 / Molise toward 2000 – Italy

ESCOOP – European Social Cooperative – Cooperativa Sociale Europea – sce – Italy

Comune Gravina in Puglia / Gravina in Puglia Municipality – Italy
Bashkia Malësi e Madhe / Comune di Malesi e Madhe – Albania

Opstina Tuzi/ Municipality of Tuzi – Montenegro
Associated Partners:
Project objective
The project P.A.S.T.4Future – Promoting Accessible and Sustainable Tourism for Future aims at promoting and strengthening the accessible and sustainable tourism offer of the cross border area involved in the project (regions of Puglia and Molise in Italy, Malësi e Madhe Municipality in Albania and Municipality of Tuzi in Montenegro) at European and international level, through the implementation and diversification of tourist products/services addressed to tourists with special needs.
Project Activities
Creation of a Cross border Destination Management Organisation (DMO) for Accessible & Sustainable Tourism to allow people with special needs (e.g. families with children, disabled, senior citizens, people with specific medical conditions, people with food intolerances, people with temporary disabilities, etc.) to enjoy their holiday in a safe and comfortable way
Establishment of a Cross border Network for Accessible & Sustainable Tourism involving the project partners and other public and private actors in the tourism governance and tourist industry of each target area
Organization of Workshops for the members of the Cross border Network and other relevant stakeholders focused on the market-based approach to A&S Tourism
Design and implementation of a Web Platform and App to help tourists and especially those with special needs, in identifying and localizing tourist services and attractions mapped during the project

Organization of Educational Tours for European A&S Tourism stakeholders to test the itineraries that will be planned in the project based on the mapped accessible attractions, services and facilities
Ente finanziatore e Programma Interreg IPA CBC Italy – Albania – Montenegro Programme 2014/2020 – 1 st call for standard projects
Supporto finanziario ricevuto dall'Unione Europea nell'ambito dell'IPA II – Strumento di assistenza pre-adesione: EUR 946.097,80
Durata 24 mesi (dal 03.04.2018 al 02.04.2020)
Partenariato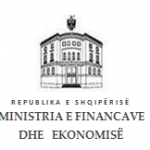 Ministria e Financave dhe Ekonomise / Ministrero dell'Economia e Finanza (capofila) – Albania



ESCOOP – European Social Cooperative – Cooperativa Sociale Europea – sce – Italy

Comune Gravina in Puglia – Italia
Bashkia Malësi e Madhe / Comune di Malesi e Madhe – Albania

Opstina Tuzi / Comune di Tuzi – Montenegro
Partner associati:
Obiettivo del progetto
Il progetto P.A.S.T.4Future – Promoting Accessible and Sustainable Tourism for Future è finalizzato a Promuovere e rafforzare l'offerta turistica accessibile e sostenibile dell'area transfrontaliera coinvolta nel progetto (regioni Puglia e Molise in Italia, Comune di Malësi e Madhe in Albania e Comune di Tuzi in Montenegro) a livello europeo ed internazionale, attraverso l'implementazione e diversificazione dei prodotti/servizi turistici dedicati a turisti con esigenze speciali.
Attività di progetto
Creazione di una DMO – Destination Management Organization Transfrontaliera per il Turismo Accessibile e Sostenibile che consenta a persone con esigenze speciali (es. famiglie con bambini, disabili, anziani, persone in condizioni di salute particolari, persone con intolleranze alimentari, persone con disabilità temporanee, ecc.) di godere della propria vacanza in maniera sicura e confortevole
Costituzione di una Rete Transfrontaliera per il Turismo Accessibile e Sostenibile che coinvolga i partner di progetto ed altri attori pubblici e privati del settore turistico e della governance turistica di ciascuna area target
Organizzazione di Seminari rivolti ai membri della Rete Transfrontaliera e ad altri portatori di interesse incentrati sull'approccio al Turismo A&S basato sul mercato
Elaborazione ed implementazione di una Piattaforma Web e di una App per aiutare i turisti ed in particolare quelli con esigenze speciali, ad identificare e localizzare i servizi e le attrazioni turistiche mappati durante il progetto

Organizzazione di Educational Tours per i portatori di interesse Europei del Turismo A&S finalizzati a sperimentare gli itinerari che saranno elaborati nel progetto sulla base delle attrazioni, servizi e strutture accessibili oggetto della mappatura